A Content Management System (CMS) is a software application that enables users to create, manage, and publish digital content on the internet without requiring advanced technical skills or coding knowledge. It provides a user-friendly interface that simplifies the process of content creation and updates, making it an essential tool for website management.With a CMS, users can easily add and edit text, images, videos, and other media elements, organizing them into web pages and sections. This dynamic content can be published instantly, allowing websites to remain up-to-date and relevant.
Industries
What Can We Do For You With CMS?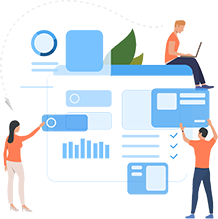 Content Creation and Editing
You can easily create, edit, and format textual content, images, videos, and other media without any coding knowledge. This allows you to keep your website up-to-date with fresh and engaging content.
Website Customization
CMS platforms offer a variety of themes, templates, and customization options, allowing you to design your website's appearance and layout according to your preferences and branding.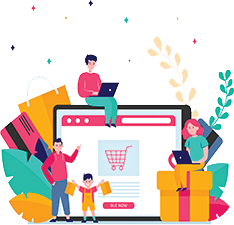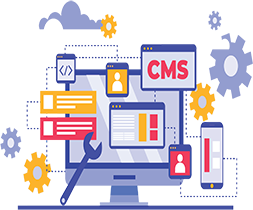 E-commerce Integration
CMS platforms provide e-commerce capabilities, allowing you to set up online stores and manage product catalogs.
Blogging and Content Scheduling
CMS platforms are commonly used for blogging, and you can schedule posts in advance for regular content updates.